'Information for CAMHS Professionals' published for #COAWeek2020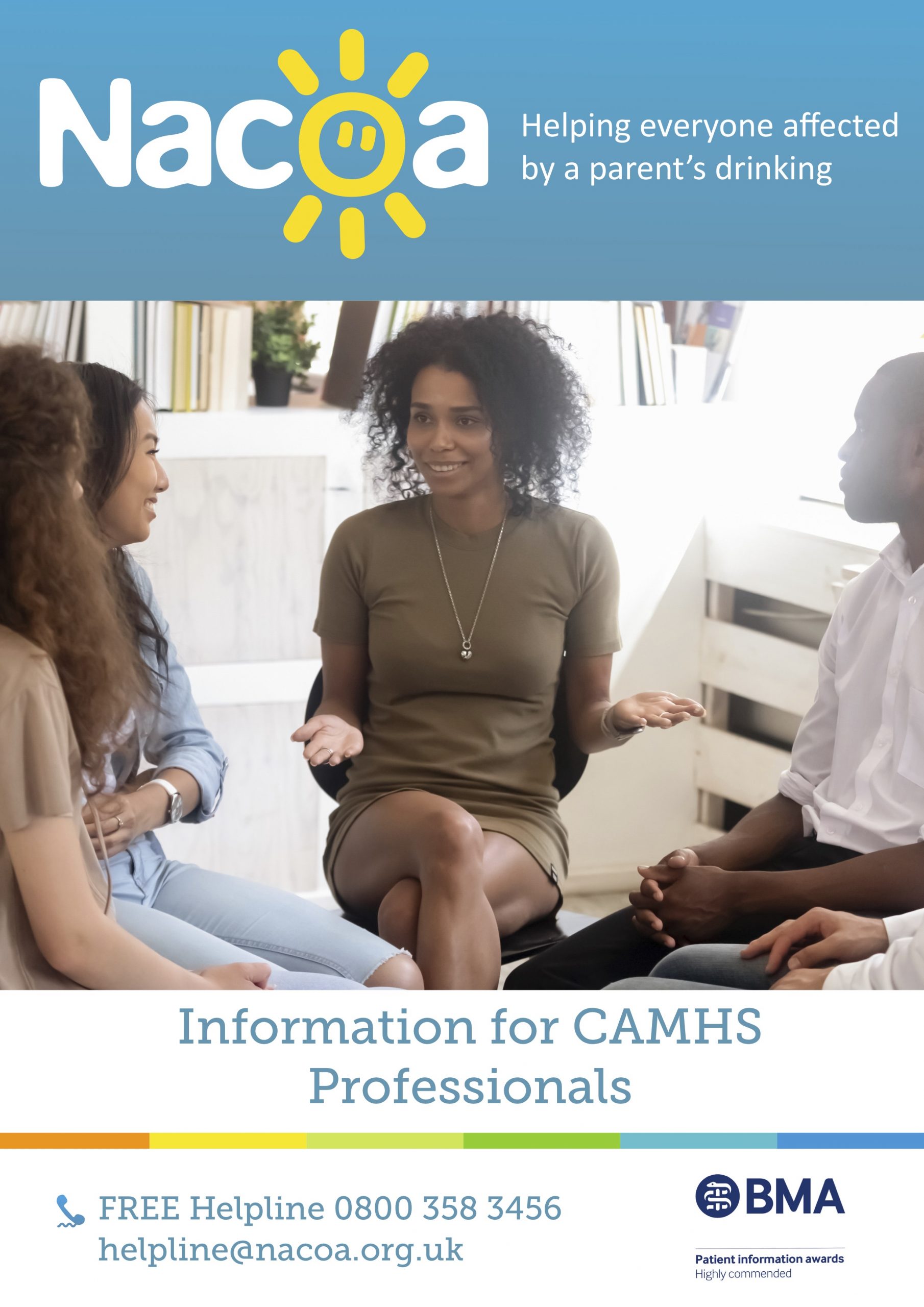 We are incredibly proud to announce during #COAWeek2020 the publication of the new Nacoa booklet, Information for CAMHs Professionals. It was written by Nacoa in partnership with Head of Nursing at the Sussex NHS Foundation Trust, Katy Stafford.
The booklet offers information and advice for people working in in NHS CAMHS (Children and Adolescent Mental Health Services) who come into contact with children affected by their parent's drinking. Feedback consistently shows us that many professionals in CAMHS roles, in all levels of care, do not receive adequate training about the challenges for children of alcohol-dependents. This booklet hopes to help address that.
Although it is directed at CAMHS professionals, this booklet will be of interest to anyone working with young people affected. It provides some fascinating research, ways of identifying COAs, and (crucially) what to do when faced with helping children in these circumstances.
https://coa.nacoa.org.uk/wp-content/uploads/sites/4/2020/02/Info-for-CAMHs-Professionals-Final-COA-Week-Version-lower-res-3.pdf