Euan's COA Week Big Quiz | 7:30pm, Fri 18 Feb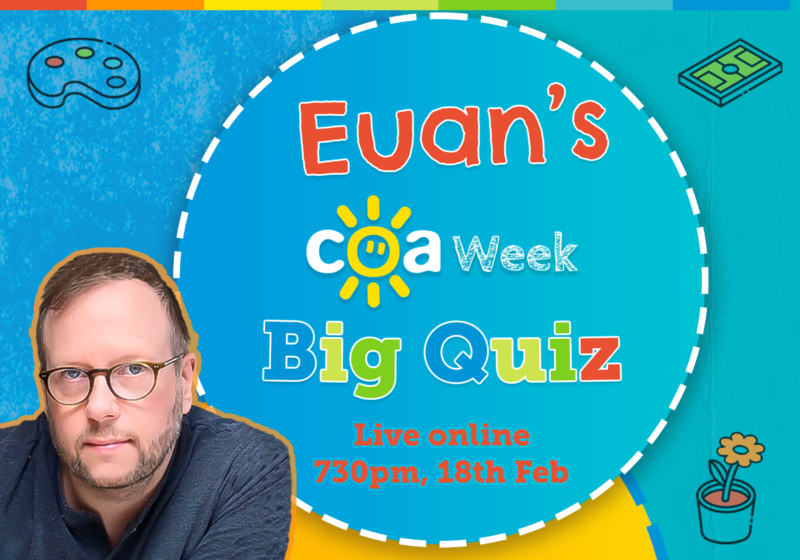 Euan created his famous online quizzes in the lockdowns of 2020. He raised thousands of pounds putting on his fun, casual and friendly trivia challenges.
These quizzes are back, bigger and better than ever to support COA Week. Euan is returning to put on two extra special Nacoa quiz.
They are family friendly, and a great way to spend your Friday nights. There will be 3 rounds, breaks for refreshments, videos, and lots of laughs…
To join in, please contact Euan by tapping here or emailing euangrahamis@gmail.com.
In your email, please tell Euan:
Team Name
Email address for Zoom invitation *
Phone number for WhatsApp *
*Your details will not be filed for any other purposes.
Once you've signed up, make your donation direct to Euan by tapping here.
If you have a fundraising idea for Nacoa, contact us.