COA Week 2020 – Download images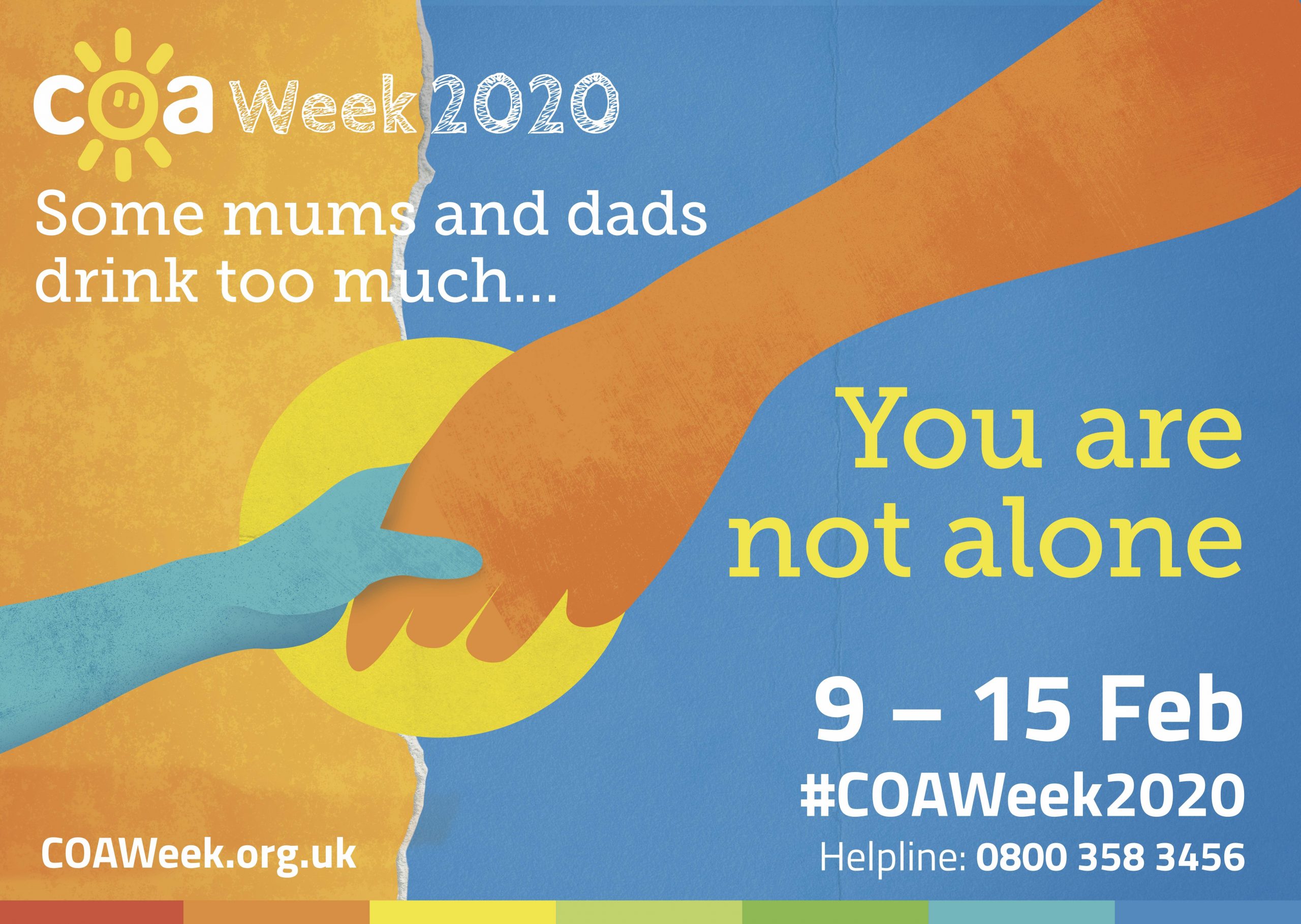 Join us during #COAWeek2020 to raise awareness for the millions of children in the UK affected by their parent's drinking. And to celebrate the amazing work of organisations who offer vital help and support.
You can download the poster images below to share on social media. Be sure to put the hashtag #COAWeek 2020 into your social media posts!
You can download files to use by right clicking on the image, and selecting to 'Save As'.
The poster images were created and designed by Lee Ellis.